Tag:

AI Recruiting Software
OnRecruit recruiting software is designed for data management and marketing automation for recruitment department. Get 360 degree ...
READ MORE +
Clinch is an advanced recruiting tool that automate recruitment marketing platform and CRM. This smart tool gives your more ...
READ MORE +
Beamery is a Combination  Recruitment CRM and Marketing Automation, it is built to source, attract and engage passive candidates. ...
READ MORE +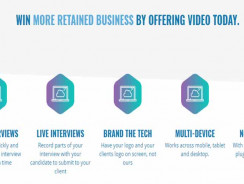 Odro is video technology for recruitment agencies and corporate. This is helping recruiters in their hiring process. Global ...
READ MORE +
Interview Stream is an easy to use online video interviewing technology that provides advanced recruiting technology to hiring teams.
READ MORE +
Interview mocha is online Assessment Software helping recruiters globally. Use out Interview assessment software with 1000+ skill ...
READ MORE +
HoneIT interview software Schedule easier, interview smarter and hire faster with our interview technology. It transforms phone ...
READ MORE +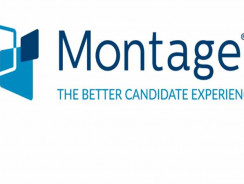 Montage talent hiring software is the single solution to engage, interview and hire better talent. Powered by Artificial ...
READ MORE +
ConveyIQ is best talent communication platform and recruiting tool helping customers worldwide in recruitment process.
READ MORE +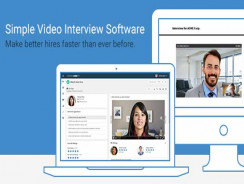 Spark Hire recruiting tool is simple-to-use video interview software used by over  5000 companies making it the #1 video ...
READ MORE +