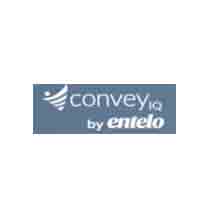 ConveyIQ is best talent communication platform and recruiting tool helping customers worldwide in recruitment process.
Introduction to ConveyIQ Talent Communication Tool
ConveyIQ recruiting tool powers and customizes every aspect of the hiring journey, from screening and communication to digital interviewing and scheduling. It gives the analytics required to make the candidate journey better, every step of the way. Resulting, higher quality placements, faster, who stay longer–and productive, qualified recruiters who can direct their focus on strategy and adapting to change.
Key features of our candidate engagement tool
Applicant journeys
On-demand interviews
Insights to identify & remove bottlenecks
one way video interview
candidate pipeline
candidate experience