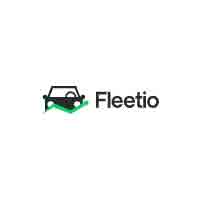 Fleetio is best fleet maintenance software for fleets of all sizes. Manage the chaos of fleet maintenance and management with our best tool.
Introduction to Fleetio Fleet Maintenance Software
Fleetio Fleet management software helps companies around the world track, analyze and improve their fleet operations. We're passionate about making it easy to oversee a fleet so our clients can spend more time focusing on their core business. Regardless of the size of the fleet, fleetio manages everything such as fleet of cars, trucks, vans, semi tailors to heavy equipments.
Why choosing our fleet software
Made for collaboration
Mobile-first design
Automation built-in
Key features of our vehicle tracking software
Preventative Maintenance Scheduling
Service History
Work Orders
Recall Alerts
Fleet Operations Reports
VIN Decoding
Asset Management
Vehicle Assignments
Vehicle Location History
GPS & Telematics Integration
Fuel Management
Contact Management
Roles & Permissions System