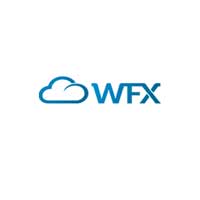 WFX Supply Chain Management (SCM) allows multiple levels of retailers, suppliers, buying agents, importers, and manufacturers to work together on core processes.
Features and Functionality
Catalog Management

– Create an online catalog with complete details including a Specifications Bank, where all style information, technical and packaging details are stored as well as buyer and supplier approvals. The latest revision is always accessible to all.

Design Collaboration

– Shorten product development cycles by enabling employees from different trading partners to share relevant style and product information, sample requests along with Time & Action approvals. Sample requests.

Supplier Management

– Easily maintain a database of approved suppliers for each product category with detailed supplier company information and order history for better sourcing decisions. Assess supplier performance based on predefined criteria (timely deliveries etc.)

Supplier Connectivity

– Collaborate with vendors on 3 different levels depending on volume of business and degree of desired vendor collaboration. Enhance as and when required. Connect with suppliers irrespective of geographical location and time zone differences through Internet-based EDI. Enable one way of working across all suppliers.

Inventory and Warehouse Management

– Assess your organization's actual stock situation based on quantity and value-based criteria. Analyze warehouse activities, such as the physical flow of materials. Get Real Time status of all materials against any Buyer Order to any location offering complete transparency including materials in transit. Also gain visibility into Supplier inventory for order decision making and tracking production flows.

Import Management

– Check actual quantities shipped against orders to identify variance. Receive ASNs and custom documentation as soon as goods are dispatched. Reduce chargebacks through scanning of bar codes with accurate packing lists and delivery notes that are printed automatically.

Logistics Management

– Connect to shipping lines/freight forwarders and courier companies for Real Time tracking of goods in transit.

Collaborative Time & Action Calendars (T & A)

– Optimize the delivery cycle by monitoring and controlling orders with Real Time status on any order across global office. Generate escalation-based alerts to prompt internal users across offices as well as suppliers to perform on-time. Use WFX-Partner to share Time and Action Calendars with suppliers for
Real Time tracking.

DC Bypass

– Printing of Barcode and Carton Stickers offer the factory flexibility to manufacture and ship as per approved merchandise. Ship directly to the stores.

Flexible Reporting

– Style with drill down to global, region, country, office, supplier & user level.

Integrates with WFX Financial Acccounting

– Monitor and Control all financial transactions across your company and offices.Analyse cost through Cost Centers and Profit/Loss of your departments,buyers and Orders.Complete financial management and reporting tools ensuring the highest level of business analysis and governance.