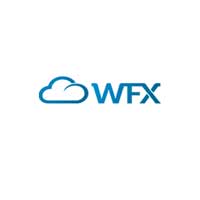 WFX PLM provides a holistic view of product-related business processes and information throughout the product development lifecycle-from product conception, design to production, product change management, delivery and analysis. WFX PDM PLM is a fitting Apparel Product Dvelopment Software.
Features & Functionality
Catalog Management

– Create on-line catalogs through Product Lifecycle Management PDM PLM, with a complete Specifications Bank, where all style information, size, technical and packaging details are stored as well as buyer and supplier approvals. The latest revision is always accessible to all.

Collection Planning

– Get specific information on products likes individual style details

Design Collaboration

– Shorten product development cycles by enabling employees from different offices to share relevant style and product information, sample requests along with Time & Action approvals.

Updated Information

– Update colors, prices and other style information at any time through WFX Product Lifecycle Management Software.

Style Info At a Click

– Get information on a particular style like its history, approvals and all past orders with order transaction history which is all just a click away.

Supplier Connectivity

– Use WFX smart e-mail to send on-line specs, costings, RQFs and Sample Requests, Purchase Orders and manage responses.

Collaborative Time & Action Calendars

– Monitor and track all sourcing activities and any task across any order during the full product lifecycle and view exception reporting for accurate and timely decision-making.

Integration of Apparel PLM

– Integrate WFX PLM into Internal ERP and SCM systems or with any WFX products such as WFX Web PDM, EDI and ERP II.

Integrates with WFX Financial Acccounting

– Monitor and Control all financial transactions across your company and offices.Analyse cost through Cost Centers and Profit/Loss of your departments,buyers and Orders.Complete financial management and reporting tools ensuring the highest level of business analysis and governance.