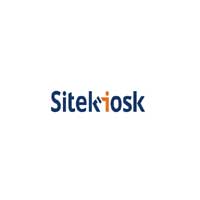 SiteKiosk is a leading kiosk software for Windows to lock down public access Devices. It secures the browser and operating system. Free Trial Version.
Introduction to SiteKiosk Touch screen kiosk software
Sitekiosk is leading kiosk software for windows and android secures public access computer from any sort of manipulation by users. This software has become the most popular public access terminal software across the globe.
Key features of this software
Start-Screen Generator
Chrome Engine Support
Configuration tool
Session reset after idle time
Customizable user interface
Internet Content Filter
On-Screen Keyboards
Restricted surfing area
Restricted surfing area
Display in fullscreen mode