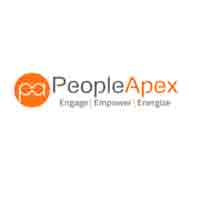 PeopleApex Recruitment Software enables you automate your recruitment management online. You can use the applicant tracking system to get better insights.
Introduction to Online Recruitment Management
PeopleApex is comprehensive Online Recruitment Management & end-to-end enterprise-level HCM solution, created to entitle the employee with robust employee self service.  The software is built  to automate the HR processes with complete 360 degree integration with payroll.  Industry-best practices are adopted in software and crafted to create consumer grade user experience.
Features for hiring manager
Selection of interview rounds and panel for each round.
Shortlist candidates shared by recruiter.
Provisions made to withdraw requisitions.
Requisition Approval Tracking.
Setting of target dates.
Recruitment tracking for each requisition.
Specification of skills and proficiency for each vacancy.
Ability to approve/reject a requisition.
Ability to view candidate details.
Hiring Requisitions.
Features for recruiters
Tracking requisitions .
Ease in scheduling interviews.
Ability to re-assign requisition to other recruiters.
Provisions made for rescheduling interviews.
Effective candidate tracking.
Interview tracking.
Recruitment tracking for each requisition.
Profile sharing with hiring manager.