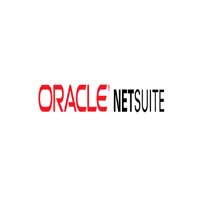 NetSuite WMS is leading warehouse management software created to help distributors, manufacturers and retailers manage inventory, manufacturing and picking.
Introduction to Netsuite WMS Warehouse Management Software
NetSuite WMS is industry leading warehouse management software provides easy inventory management capabilities through multi-location inventory, bin tracking, and cycle counting. Our WMS software has features to streamline your operations, mobile RF barcode scanning, strategy definition for putaway and picking, task management, returns authorization receipt, cycle count plans. Our Inventory management system helps you enhance efficiency, increase operational excellence and minimize costs for warehouses.
Key features of our WMS System
Warehouse Activity Dashboards
Expiration and Shelf Life Tracking
Barcode Labeling
Integrated Barcoding
Suggested Putaway
Multi-Order Picking
Mobile Receiving
Mobile Picking
Mobile Cycle Counting