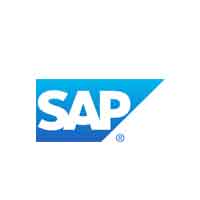 SAP EWM or  Extended Warehouse Management is top warehouse management that  is used to efficiently oversee inventory in the Warehouse.
Introduction to SAP EWM Warehouse Management System
SAP EWM is industry best warehouse management software that manages high-volume warehouse operations and integrate complex supply chain logistics with your warehouse and distribution processes  to deliver the ultimate in visibility and control.
This Warehouse management systems helps you  monitor warehouse activities.  SAP Extended Warehouse Management allows you to track the quantity and delivery of goods efficiently in warehouse.
Key features of WMS Softwrae
On-premise and cloud deployment
Comprehensive warehouse solution
Fully integrated quality, production, and track-and-trace processes
Direct control of warehouse automation equipment
Reduce warehouse costs
Improve service
Increase productivity and accuracy
Enhance flexibility and scalability
Boost transparency
Ensure compliance