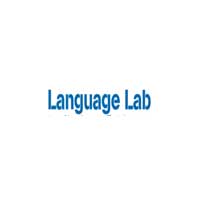 The ultimate solution for learners to learn English Language and soft skills at their own pace. Scientifically designed language teaching SEPL technology and online personal instruction with high quality interactive activity based multimedia content to deliver easy to learn English Language. Self Assessment program with practice and activity based learning for learners.
Key Features
It provides privacy & effective learning and develops confidence in speaking English.
It helps to develop the communication skill of the learners.
It helps to remove fear and hesitation of remote area's student in English language.
It facilitates in practicing the group discussion and prepares learners to face the interview confidently.
It facilitates teacher with real-time monitoring of the learners.
It gives freedom to the teacher by facilitating them to add new words, sentences and paragraphs and
converting them in three different accents.
It helps to improve pronunciation & remove mother tongue influence on spoken English.
It facilitates the trainers to emphasise on speaking skills and phonetics besides the formal teaching of
vocabulary, syntax, pronunciation and grammar.
It helps in grooming overall personality of learner of any age group.
It helps in teaching English as Language and not merely as a subject.