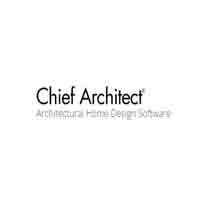 Chief Architect Premier is leading architecture software for home design, interior design, BIM solutions and remodeling.
Introduction to Chief Architect Premier
Chief Architect Premier is 3d architectural design software  for residential and light commercial design. This Architecture design software facilitates home design projects to life. It comes with an automated building tools for home design, interior design, and kitchen design make it possible to create construction drawings, elevations, CAD details, and 3D models.
Key features of Chief Architect
3D Rendering & Visualization
 Cross Sections & Elevations
 Plans & Layouts
 Rooms
 Walls
 Cabinets
 Doors & Windows
 Roofs & Ceilings
 Stairs & Ramps
 Foundations
 Framing
 CAD Tools
 Layers
 Dimensions
 Lighting / Electrical / HVAC
 Terrain & Landscape
 3D Design & Materials
 Library / Catalog
 Materials List & Cost Estimating
 Text / Annotation / Scripting
 Printing
 Import / Export