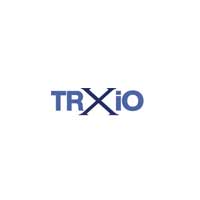 TRXio is  an outstanding inventory management software and asset tracking tool offering item-level traceability and LiveQR Codes. 
Introduction to TRXio
TRXio is state-of-the art inventory management software developed by Cairnstack Software. This Inventory management system offers inventory enlightenment through item-level traceability. Our Stock management software is a cloud-based, simple-to-use, comprehensive inventory management solution, created to organize inventory, create consistency and minimize costs.
Key features of our Inventory management software
Asset Management
Labeling
User Experience
Reporting
Vendor Purchase Orders
Movement Analytics
Post-Sale Marketing
Order Management
Tracking/Traceability
Change Orders
Cycle Counting
Project Organization
Auditing
Live QR Code
Integration
Scanning
Receiving
Standardized Identification