Source Soft Solutions is a leading IT consulting company providing end to end IT solutions. Formed in 2008, Source Soft brings rich and unique ...
READ MORE +
At Netprophets, we pride ourselves on delivering top notch services for all your digital business needs be it web/app design and development, ...
READ MORE +
An established ISO, 15 years experienced organization into Enterprise level software development, Web Site Design, Ecommerce, Digital Marketing and ...
READ MORE +
We are committed to bring about change in people's lifestyles. We do not deliver just products and services – we deliver features that provide ...
READ MORE +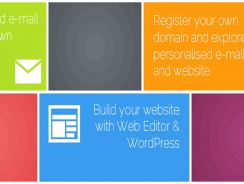 One.com is an innovative supplier of web hosting services. One.com was established in 2002 in Denmark and is today one of the leading companies in ...
READ MORE +
Dew Solutions specializes in a suite of Application Development that is mission critical for business and enterprise, for clients across the world. ...
READ MORE +
BSL Information Technology is led by young and dynamic professional who have exclusive experience and expertise in offshore software development. ...
READ MORE +
We make web technologies affordable, accessible and sustainable. Our cost-effective solutions help organizations embrace new customers and ...
READ MORE +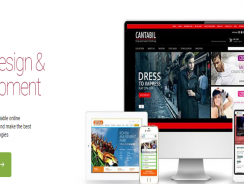 Sterco Digitex is a Digital Media Company specializing in high-end services in the spectrum of Web, New Media, and Elearning. The company is ...
READ MORE +
Brain Technosys Private Limited specializes in providing a wide array of IT services to customers worldwide. Our client relationships are driven by ...
READ MORE +