CakeHR is top award-winning HR software that offers  attendance, performance & recruitment management for customers ...
READ MORE +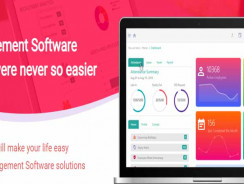 officekit HR is the best HR Management Software for any kind of business. Our HR software gives Payroll processing, Leave, ...
READ MORE +
Mapol HRMS is leading-edge and Human Resource Management Software application that enables the organization of all sizes to ...
READ MORE +
HR Hotline is an innovative Human resource software that gives customer a new generation experience to manage their end-to-end HR ...
READ MORE +
CipHR software is leading employee management tool that helps organizations attract, engage and retain their workforce more ...
READ MORE +
HR Cloud is leading Human resources software that streamlines hiring Employee engagement, performance evaluation, leave ...
READ MORE +
Cezanne HR is leading human resource management system helps you to manage a global workforce. It is helping mid-sized and ...
READ MORE +
Quikhiring is innovative mobile based app for recruiters and job seekers. This tool helps recruiters to post and search the ...
READ MORE +
Bullhorn Peoplenet provides cloud-based time and attendance management solutions designed for managing today's workforce. It is ...
READ MORE +
Humanity is cloud-based workforce management software powered  by a commitment to excel and a customer-centric approach. Our ...
READ MORE +