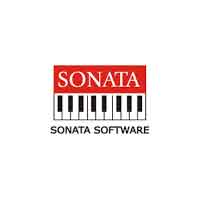 Sonata Software is a premium technology services global company, that enables successful platform based digital transformation initiatives for enterprises, to create businesses.
Introduction to Sonata Software
Sonata Software Limited is a leading Information Technology company, that offers services in business intelligence and analytics, application development management, mobility, cloud, social media, testing, enterprise services, and infrastructure management services. It is headquartered in Bangalore, India.
Established in 1986 as the IT division of Indian Organic Chemicals, the company spun off as an independent entity in 1994. In 2001, the company obtained SEI-CMMI Level 5 certification and in the following years, set up offices in the US, Europe and Asia Pacific.
Sonata Industry Experience
Agri-Commodity
Service Industries
Travel
Retail
ISV
Distribution & Manufacturing
Our Platforms
Rezopia
Commodity Trading & Risk Management
Brick & Click
Modern Distribution
Our Services & Solutions
Advanced Technologies
Digital Assurance & Managed Services
Platformation™
Microsoft Dynamics
Cloud Transformation
Data & Analytics
Platform Engineering
Customer Engagement and Commerce