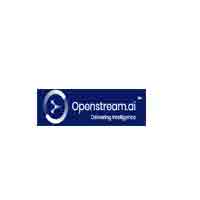 Openstream offers a wide range of Field Force Automation solutions for Transportation, Utilities, HVAC, Construction, and other related service industries handling mobile assets.
MoFA enables enterprises to assign jobs to field workers based on customer needs, and enables field workers to send, receive and collaborate on data and information as they move through the work day-wherever they may be in the given territory or facility. With MoFA field workers can maximize their field activities and attend to that extra customer a day, increasing the productivity and returns.
Some of our MoFA Accelerators include
Proof of Delivery customizable to goods delivery and bill of lading scenarios
Mobile Inventory Management designed for both offline and online operation for logistics and other use cases
Mobile Service Management for mobile work orders, integrating into your existing Work Order Systems using Open Standards and Interfaces.
Mobile Payments, integrating with a variety of payment peripherals and processors.
MoFA Benefits:
Apply Online/Offline paradigms seamless to your existing Enterprise Applications.
Use bar-code, and other on-device peripherals in your mobile force applications.
Eliminate paper and clipboard usage, data re-entry errors, travel time to and from offices, and other inefficiencies attached to a Manual Operations and Processing.
Multimodal interaction for improved user experience Workflow automation for enhanced processes in customer feedback, job assignments, job tracking, report handling, inventory management and job completion activities
Alerts and reminders for job related info, incomplete job notification, for enhanced productivity
Deploy on a variety of mobile devices to suit situations and budgets, without rewriting Field Applications.