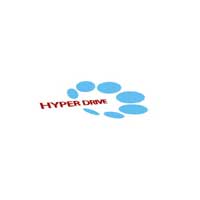 HDPOS is the high-quality School Management software. HDPOS is very easy to use as it has first-class interface. 
HDPOS School Management Software is best in its class
Go on-line smoothly with HDPOS On-line School Management System and get your guardians login page ready in a moment. Enables parents to keep in touch with their children's school and get update their progress instantly.
HDPOS School Management software offers unique login ids for parents to log in. Parent can track fee details and other outstanding fees. Parents will be able to see their children's test results Subject wise, Exam wise,Semester wise.
HDPOS School Management offers excellent reporting system
You can create unlimited number of REPORTS.
Easy drag and drop options.
You can request for unlimited reports.
You ca customize your FEE RECEIPT in your own layout.
You can print your FEE RECEIPT in your own regional language.
Highly Customizable to match perfectly to your School/Institute needs.
Benefits of HDPOS School Management System
Define your fee structure, manage fee collection.
Manage different courses that you offer and maintain student batches.
Get companion parent login to check fees due, exam results.
Completely secure with access rights.
Manage library, student attendance and admissions.
Complete SMS / Email integration.
Manage your class timetable, examination and payroll.
Manage your purchases and school inventory.
Maintain student details, employee details, Parent Details.
Customize your fee receipts / Exam results / Student ID cards.
Get custom reports as per your business needs.
Easily manage your schools, colleges, universities and training institutes.