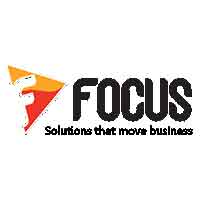 Focus 8 is leading enterprise resource planning system developed by Focu softnet. Focus 8 sparkles out as best solution to meet you enterprise needs and setting a benchmark.
Introduction to Focus8 ERP System
Focus8 is robust Enterprise resource planning software that allows it to adapt to your organization's size and depth and grow user roles and profiles to suit the organizational hierarchy and structure.
Our Erp business software  is revolutionary new system architecture gives the power of the ERP to your pocket. This Enterprise resource software provides real-time dashboards, reports, business intelligence.
Key features of our ERP Software
Grows user roles and profiles within your company
Online and offline synchronization for storage and smooth access to data
Unlimited masters, tags and workflow options that you can define and customize
Introduces a new hierarchy structure or strengthens the existing one
Simple and efficient integration between different modules
Uses practices of international standards for every industry
Real time data flow and ease of access
Enables you to take decisions, convey them and then monitor them while on-the-go:
User specific multiple dashboards
Easy to use and get familiarized with