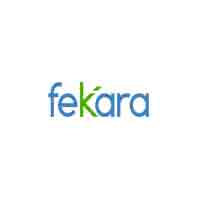 Fekara is top School management software that helps in testing, learning and administering. Fekara is an open source software  with some limitation.
Introduction to Fekara
Fekara is web based school management software to manage all sort of activities and functionality of educational institutions. It oversees all the modules of the school such as students, courses, exams and teachers, employees. This school administration system is capable of managing all sorts of educational institutes efficiently.
Advantages of using Fekara students management system
FeKara is a online software : Its a free school administration tool that is available all the time through powerful cloud technology. Allows you to access it on your cell phone, desktop from anywhere. It does not require any additional setup on school premises, no need to thing about your backup as well as data security.  All you have to do is to sign up for a free account and start using it.
Developed for End-users : You are not required to be a computer experts to use it. a basic computer knowledge like sending email and operating word processor is enough to handle it. You can learn it in 15 minutes.
Free School Software for All : Pro version of our software is completely free for nonprofits organizations. Basic version software is free for all educational institutes. We are commitment for a better school management system.