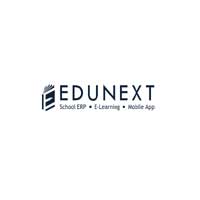 Edunext App is best school management software with robust mobile app to manage complete infrastructure of your school. Try best School ERP to enhance productivity of your school.
Introduction to Edunext App
Edunext app is integrated school management software including 20 modules. It can be used via SaaS and hosted on Google App Engine integrated with email & mobile SMS. Edunext ERP is india's most trusted school software. It offers mobile apps for students, teachers, parents and management. It ensures smooth functioning of your day to day school activities.
Modules of Edunext App
Student Information System
Admission Management :  Our Admissions Management has made the whole Admissions process incomprehensibly simple and quick. Be it overseeing enlistments or subsequent meet-ups, each piece is conceivable with our answer.
Communication : The Circulars and SMS can be produced in a moment and have a multilingual choice to make the correspondence compelling for guardians from various districts.
Home work : This module enables school to create different types of assignments, homeworks, project works, and others.
Attendance : Our Student Attendance Module covers every one of the perspectives identified with participation and what is moving is the way that the reports are accessible promptly for the school and guardians of individual understudies.
Student information system : This is the core modules of our software that enables you to manage complete student profile with historical tracking of changes and transformations over a period of years.
Academics
Lesson planning : Our module helps the instructors and the school to go up against the epic undertaking of Lesson Planning and turn it exceedingly basic yet best and mistake free.
Exam and analysis : Our module is profoundly easy to understand and is very perfect with CBSE, CISCE, IB, and IGCSE Boards. The concerned experts at the school may enter marks, evaluations, and comments.
Library management : The best possible administration of Library is exceptionally fundamental to each school and this module contributes its bit in this undertaking in the most critical design.
Admin and Finance
Fee management
Payroll Management
Inventory Management
Hostel management
Transport Management
Mobile SMS
Staff Management
Staff recruitment
Employee information
Employee attendance