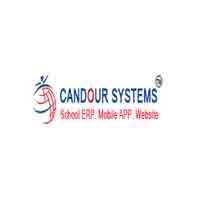 Candour Systems has built Education Management Software to automate educational institutions in a more efficient way. It's a cloud based ERP Software.
Introduction to Education Management Software
This simple to use education management software is user-friendly cloud based school erp software. The basic purpose of this school management software is to provide whole administration in an organization.
Modules of Education Management System
School ERP software is comprehensive solution which deals with various activities of an educational institution like institution management, student management, administrative functions, etc.
Homework Management
Biometric Integration
Transport Management
Reporting
System Administration
E-Learning System
Fees and fine management
Parent Teacher Interaction
Quiz Management System
Skill-Based Management
Attendance Management
Inventory Management
Online Admission management
Timetable Management
Work Allocation System
Daily Activities And Reception management
Discipline Management
Library Management
Examination Management
Advance CCE
Alert Management