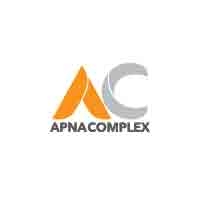 ApnaComplex is the perfect solution to make living in an apartment complex a pleasant and convenient experience – for the residents, the managing committee members, and the security staff. Try out our free demo to see our product in action.
ApnaComplex – Apartment Management Software
Apnacomplex is best selling Apartment Society Management App, we present ApnaComplex. It is a next-generation fully integrated platform with a wide range of features that allow you to tackle any problem that may arise in a gated society.  ApnaComplex is the most used Apartment Society Management solution in India, making lives of our customers easier since 2010.
Some of the features of apnacomplex are:
Billing and Accounting
ApnaComplex is the solution to all your apartment accounting needs. It allows the committee members to track the maintenance payments and easily create invoices. At the end of every month, it also allows you to easily draw out the defaulters list and send reminders to them. The app eliminates suspense entries and reconciliation efforts completely. ApnaComplex also allows residents easy payments of the maintenance dues through our unique collection gateway via UPI, Google Pay and other traditional methods like Netbanking, NEFT, debit/credit cards.
Gatekeeper
ApnaComplex gatekeeper is a fully integrated apartment security solution. It is an easy to use solution that is entirely app-based which eliminates the need for additional infrastructure. It allows you to track visitors, domestic staff, and even your child's school bus! It is also available in regional languages- Hindi, Marathi and Tamil. Gatekeeper can be easily integrated with external hardware like RFID or Biometric devices that provide you with that extra level of security.
Helpdesk
Helpdesk allows you to easily register complaints that you may have about either the flat or the common areas. The complaint is directly accessed by the maintenance staff. Helpdesk allows for full visibility of the progress of the complaint. It also, auto-escalates the issue if not resolved.
Communication
ApnaComplex allows you to have a mini social media just for your society. You can use the app to connect with the rest of the residents to send messages and pictures. It also allows the management committee to easily send important notices to all the residents in the apartment complex. The communications feature gives you the added advantage of easily creating surveys and opinion polls for all the residents in the society. This can help aid the decision-making process for the management committee.
Facility Management
It allows you to manage assets and record the inventory in an apartment complex. The management committee can keep track of when assets need services or replacing. It also allows residents to book facilities like the clubhouse or tennis court with ease.
All of this and more, is available under a variety of affordable monthly subscription plans. You can even try some of our features for free!