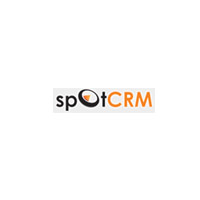 spotCRM is fully-featured, web based and easy-to-use CRM software solution, known as spotCRM for Small to Medium Enterprises. Sign up today!
Introduction to spotCRM
Accusol provides spotCRM, a CRM solution to business enterprises who want to widen their customer base and increase business revenues. We are one of the leading players in this domain and through spotCRM, we fulfill business development and management needs of SMEs in different industry verticals.
Key features of spotCRM
Dashboard
Marketing Automation
Sales Force Automation
Service and Support
Productivity Tools