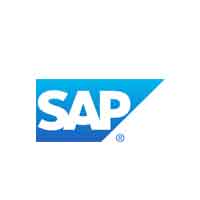 Streamline, diversify, and enhance your internal audit engagements with SAP Audit Management powered by SAP HANA. This in-memory audit software makes it quick and easy to document evidence, organise working papers, and create audit reports. It provides the analytical capabilities to shift the focus of internal audit from basic assurance to providing insight and advice.
Why SAP Audit Management?
Because the software automates and speeds up the audit process – freeing up internal auditors to adopt a more strategic, advisory role. Leverage the power of the SAP HANA in-memory database, integrate with other governance, risk, and compliance (GRC) solutions, and align internal audit with overall business goals.
Drive high value issues and create keener insights with real-time audit analytics
Help internal auditors perform timely risk assessments and collaborate with peers
Automate internal audit procedures to cut costs and reduce elapsed time to reporting
Product Capabilities
Instantly capture audit documentation and evidence with mobile capabilities and drag-and-drop tools
Create, track, and manage audit issues with global monitoring and follow up
Use search capabilities to get more value from legacy and working papers
Engage auditors with a user-friendly interface and collaboration tools
Integrate with SAP Fraud Management, SAP Risk Management, and SAP Process Control to align with the business
Maximise staff utilisation and reduce travel costs with better internal audit planning, resource management, and scheduling