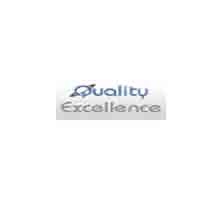 Evolution comes as a part and parcel to all businesses. With fast changing technology, the need to have a reliable and robust system to obtain customer satisfaction has become essential for business to thrive. Enterprises are rapidly opting for application migration to achieve this and their long term future goals.
Application migration & Migration & re-engineering services include:
Migration Assessment: Application rationalization, inventory identification, migration strategy definition, migration roadmap definition, optional POC
Application Porting: Port an application to a new operating system or database
Application Upgrade (within same operating environment): Language version, OS version, database version, IDE/tools version, product scripting
ApplicationMigration & re-engineering for new/improved business functionality and operation: Reverse engineering, POC (recommended), partial or full redevelopment, warranty support, optional maintenance support
Data Migration: Schema translation, data migration, data cleansing
Technology Migration: Language migration, OS migration, database migration, user interface migration
Application Migration – The benefits:
Provides extended ROI in mission critical applications
Significantly lower total costs and lower risks
Your core applications are poised, before and after migration, to take advantage of a vast range of modern technologies
Simply the most flexible, cost-effective, fastest and minimum risk migration solution.