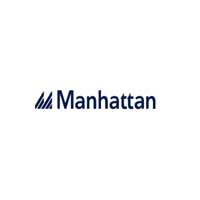 Manhattan WMS is leading Warehouse Management System that sets the standard for supply chain management. It is trusted by customers worldwide.
Introduction to Manhattan WMS Solutions
Manhattan WMS Warehouse Management Software sets the standard for supply chain innovation. This Warehouse inventory management software is a highly-mobile and flexible WMS using advanced Artificial Intelligence, machine learning for orchestration of the industry's first Warehouse Execution System.
Key features of WMS Software
Auditor-approved, cycle-counting functionality that eliminate costly physical counts.
Support for sophisticated warehousing needs, including value-added services, lot management, serial number tracking and product recalls.
Flexibility to accommodate omnichannel
Advanced order fulfillment strategies.
Automatic information capture.
Multi-carrier solution sync through native transportation execution capabilities or External Parcel Integration framework.
Native Appointment Scheduling, Guard Check-in and Check-out, Dock Door Management and Yard Management functionalities that increase visibility, security, and throughput.
Slotting Optimization and Labor Management modules that improve product placement and employee performance.
Streamline inventory receiving processes with cross-docking, quality audit and vendor performance.