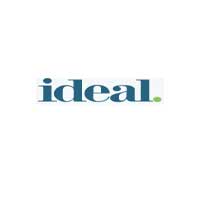 Ideal is AI powered leading recruitment automation software that works as a virtual assistant to automate time-consuming, high-volume recruiting tasks.  
Introduction to Ideal recruiting automation software
Ideal is AI based recruiting automation software It is an intelligent tool that helps your existing recruiting software to take the best talent decisions. Ideal enables talent acquisition teams to make data-backed, high-volume hiring decisions using artificial intelligence. Our objective is to enhance your quality of hire and increase recruiter efficiency.
Key features of our AI recruiting tool
Intelligent Screening
Intelligent Automation
Intelligent Chatbot
Intelligent Rediscovery
Why choosing our hiring software
Shortlist candidates past and present
Improve quality of hire
Slash turnover
Reduce bias
Decrease time to fill
Make time for high-value work
Software : Largest Software Marketplace
Average rating:
0 reviews