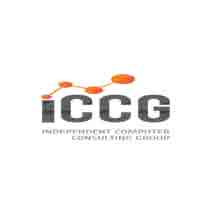 ICCG has completed more than 1,000 projects and implementations in every facet of enterprise technology. So you'll find our managed services go beyond simply solving technical or process problems and challenges. We share insight that you simply won't find in the product manual.
Business Process Consulting Advisory
Business process improvement is an essential need for organizations that are constantly challenged to do more with less. Our services will deliver substantial benefits that include more efficient use of resources, higher quality products and services, quicker time to market, and a better bottom line.
Application Managed Services
Our team is set up to provide whatever level of support you require. Through our managed services offerings, we can manage your systems end-to-end or provide support only for certain aspects of your deployment, such as post production, process monitoring, and data lifecycle management. Our objective is to keep you running at optimal levels.
Business Systems Evaluation and Selection Advisory
Selecting the right technology for your business is critical. ICCG is the perfect partner to offer the guidance, support, and advice you need. Our selection and evaluation process engages with your core business requirements, strategy and policies to assess whether software is appropriate, and sufficient in scope.
Application Development Support
ICCG excels at custom application development and support with a personalized approach to help you through your software development life-cycle. Our team includes experienced software professionals and along with our system architects, we will custom develop, implement, and support add-on solutions to address your business requirements. This is across IBM I Series, Microsoft, Java, and mobility technologies.
Enterprise Business Systems Implementations
Whether you need full-scale ERP solution implementations or any other business systems implementations, including upgrades to the latest versions, our proven implementation methodology guarantees a successful process. We provide a step by step, systematic, organized implementation approach.
Cloud & Hosting Support
ICCG is a certified hosting partner and cloud services partner for Infor, Salesforce, and IBM. Today customers seek support from their consulting service providers for supporting a complete cloud-based enterprise application or provide private hosting support for the IT infrastructure and application framework. We recognize these emerging needs and are well-equipped to support our customers on a pure SaaS solution, or private cloud/hosted solution.