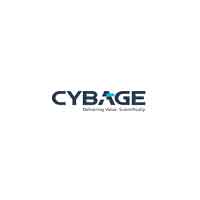 Cybage software is a premier IT services company that provides  outsourced software product development, digital solutions, enterprise business consulting services.
Introduction to Cybage Software
Cybage is a leading software product engineering services firm , that designs and offers services in technology, strategy, and operations. Our scientifically- driven, data-oriented, and delivery-focused approach enables us to spot unmet needs, deliver concrete breakthrough products and services, and make organizations more innovative and agile. We work zealously with you, side- by- side building your institutional capabilities to better understand the market, uncover customer and user insights, evolve and create exceptional customer experiences, and successfully bring them to market. Our global team serves in over 15 countries across North America, Europe, Asia, and Australia.
Industry Expertise
Digital Retail
Travel & Hospitality
Technology
Media & Advertising
Healthcare & Life Sciences
Supply Chain & Logistics
Our Product Engineering Services
System Architecture
Technology Roadmap
NFR Consulting
Architecture Evaluation
Software Development
Software Maintenance
Software Re-Engineering
Our Transformation Services
Business Intelligence
Cloud
Data Science
DevOps
Enterprise Mobility
Robotic Process Automation (RPA)
Business Process Management