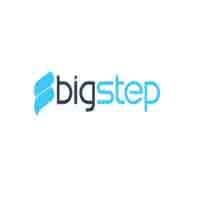 BigStep is a full service software development company focused on creating remarkable web and mobile applications. We work with startups and enterprises to rapidly evolve ideas to products.
Web and Mobile Applications Development
BigStep provides web and mobile based product engineering for applications of varied types like Social Networks and Online Communities, Ecommerce, Consumer apps, Enterprise apps, SaaS platforms, Classifieds, Marketplaces, Digital publishing, etc
MVP Development
Building and launching a strategic minimum viable product with core features enables you to kickstart your ideas. Take advantage of BigStep's expertise in application develop ment to get on the exciting journey of starting-up. We will build and launch your MVP allowing you to shape product vision from early prototype. We will then work with you to develop your MVP to a full-featured product for long term success.
Cloud Solutions
It is rightly said that AWS (Amazon Web Services) has radically changed the economics of running a web technology based company. The reliable, scalable, flexible and secure Cloud infrastructure provided by Amazon gives you excellent IT resources and are cost effective.
Strategy and Consulting
We define Web and Mobile strategy as being more than a simple outward-facing web and mobile presence. At BigStep, we help clients craft a strategy that overcomes hurdles and fully leverages the combined team's capabilities. We analyze our Clients' requirements to build a product that meets business objectives and functional requirements, appeals to the audience, is technologically strong and is convenient to maintain.