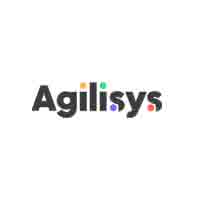 Agilisys, an employee owned organisation, is one of the UK's most innovative and fast growing IT business software and services providers, helping our clients to transform their businesses through a suite of citizen-centric technology products as well as centres of delivery excellence around the UK.
We live in a digital world. We choose how and when we want to access services and buy products. Face to face, phone, or mobile device, we expect the same customer experience whatever channel we use.
What does this mean for public sector organisations? Are you using govtech to innovatively transform your service delivery and meet the needs and expectations of your citizens?
By applying insight, encouraging self-service and delivering the right citizen experience, find out how Agilisys is supporting organisations like yours to cross the digital frontier and save millions of pounds every year.
Our Services
Back Office Transformation

Digital Customer Engagement

Customer Experience

Business Transformation

IT Strategy Development

Cyber Security